A case study I wrote for Capital One's Sparkbusinessiq.com page as well as the corresponding landing page and social posts.
Articles I wrote for Capital One's Sparkbusinessiq.com page.
An email I wrote for Capital One alerting customers when they add an account manager.
One of a series of emails I wrote to usher customers to the Capital One booth at several different trade shows.
Created the name for a new Spark Business IQ series.
I created messaging for Capital One's mobile site that entices customers to download the app (in the gray banner). I was originally asked for only a few messages, but I provided over 40 options showcasing different benefits of the app. This allowed for extra messaging that will be utilized in future testing.
Message 1: Don't miss out on the highly-rated app you're sure to love. Download Capital One Mobile now.
Message 2: Need a reminder? Set custom alerts to let you know when your payment is due and more. Try the app.
Message 3: Paying your bill? Try our app for a fast and secure experience. Get the Capital One Mobile app.
Message 4: Bump up your security. Use Capital One Mobile to sign in with your fingerprint or a custom pattern.
Message 5: There's a quicker way. For easy access to your transactions and more, try the Capital One Mobile app.
One of a series of banner ads I created for Colonial Truck.
I managed and created all content for Colonial Truck's website.
I also managed and wrote all email campaigns for Colonial Truck.
This is a fun blog article I wrote as a freelance contributor to Modelizer.com. They were looking for advice for men from a woman's perspective.
Below is some more freelance work: A home page and about section written for United Transmission & Auto Care.
I was hired for a series of freelance work in the health field including contributing to an e-book, and introducing different web content, like that below.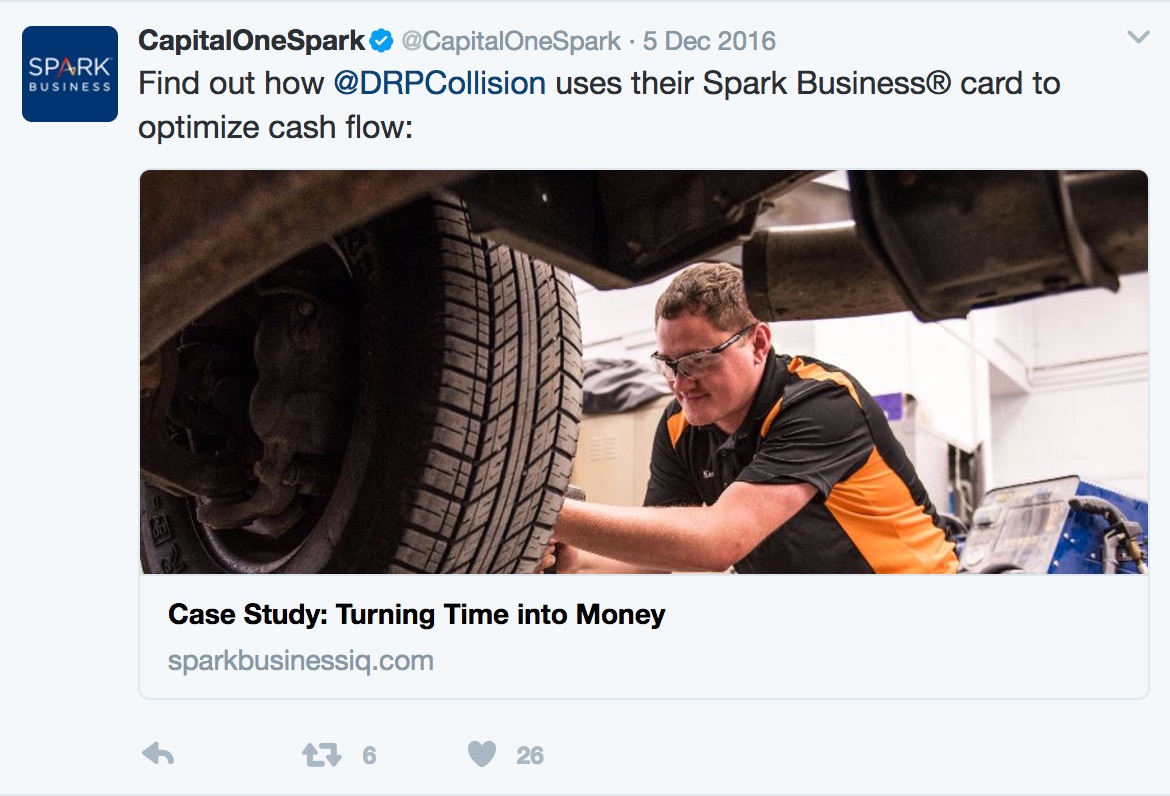 Emails I wrote for testing to thank Capital One customers on their account opening anniversary.